It's hard to live in Southern California without enjoying the beautiful weather and sunny days. However, all this sunshine can lead to skin damage that affects both your skin and overall health. At ZO Skin Centre® in Orange County, we offer sun-related skin consultations at our offices in Laguna Beach and Newport Beach to help assess and treat the sun-related damage and conditions. Starting with a skin health analysis, your ZO® skin care professional will be able diagnosis both visible and hidden damage in your complexion. With a customized ZO® Skin Health program, your skin care professional can help you determine the best treatments and ZO® products that will help to repair current sun damage and prevent future concerns. In addition to cosmetic problems, like a rough skin texture, lines, wrinkles, and a dull complexion, sun damage can cause more serious concerns, including:
Melanoma
Melasma
Pigmentation Problems
Pre-Cancerous Lesions
Skin Cancer
Solar Elastosis
Sun Damage
Sun-Related Skin Consultation Reviews
"I believe this man is the best. He approaches skin differently than anyone I know that's out there. I usually try all sorts of products but once I saw how brilliant he was, I switched to using all of his products. He knows skin & yours, after looking at you for 3 seconds. No joke."
- J.D. /
Yelp /
Jun 16, 2017
"Today I started my journey with Dr. Obagi's products. As I suffer from acne till this day, I am hesitant to see results and my money's worth for what I paid. I did feel a bit on edge today because I felt like I did not receive enough attention during my consultation. It felt rushed and I felt put aside and I am not too happy about that. I would not recommend anyone to seek this facility for help regarding acne. I started off with moderate almost nothing on my face (just pigmentation and scars) after using the products (long list of them almost about 10 products) my face began to break out and turn red almost purple. They follow the philosophy of worse before better; which does not coincide with my way of thinking. I stopped using the products after two months and now my face is full of scars and the redness remains.I would not recommend this place at all. Save your money, your time and your skin. Reply to Obagi:Thanks !!! Now I have severely damaged skin and it will never look the same thanks to your products. They all damaged and burned  my skin. Save your money !!!"
- E.T. /
Yelp /
May 30, 2017
"Using Melamix and Vitamin A including the whole regimen cleared my skin and made it flawless. Never had better skin in my life while under the regimen! Obagi is the best! Thank you"
- A.T. /
Yelp /
May 24, 2017
"Dr Obagi and staffI have been a loyal customer for many years because Dr Obagi is the best! He has a progressive scientific approach to skin care that yields effective results! Obagi and his awesome professional staff educates and demonstrates they are more than just a BRAND. Thank you my health and life has improved because of your genius!Javan"
- J.N. /
Yelp /
May 19, 2017
"My mom found Dr. Obagi in a magazine 20+ years ago and not only has he helped her immensely, he has helped me as well! I started going to Obagi for my acne when I was a young teenager after Kaiser dermatologists were no help. I got on his regimen and it helped me, but as I continued going through puberty and my acne was getting worse, I needed something more as nothing else was working. He recommended accutane for me (twice! the first time I didn't listen!) and I'm so glad he did. It was the only thing that worked and now 2 years after he prescribed it/insisted I get on it and even suggesting I go through Kaiser as it'd be cheaper there and about 6 months after finishing my course on accutane, I am acne free. He knows what he's doing and his products work. If you listen to him and do what he suggests, you'll be happy with your skin. I've also gone there for facials with Liz and she is the best! Suzy is also always friendly and welcoming."
- H.C. /
Yelp /
Feb 10, 2016
Previous
Next
No matter your skin tone, age, race, ethnicity, or gender, the sun can cause damage including pigmentation problems and skin cancer. Even if you are vigilant about sun protection now, a lot of sun exposure occurs throughout your life that can add up over time. A sun-related skin consultation is especially important for anyone who has experienced chronic sun exposure, during work, sports, or recreation. Your skin care professional will create a customized treatment plan to address your sun damage during your consultation that may include treatments and products at ZO Skin Centre® like:
IPL Photofacial
Laser Skin Resurfacing
Clear + Brilliant®
ZO® Skin Health products
ZO® Medical products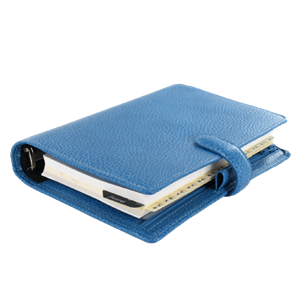 Plan Your Procedure
Average Procedure Time

30 – 45 Minutes
Contact Us
It's best to diagnosis and treat sun damage and skin cancer early to get the most treatment options with better results. Be pro-active about your skin health and schedule a sun-related skin consultation at ZO Skin Centre® in Orange County. With convenient locations in Laguna Beach and Newport Beach, a skin consultation is an easy, but important step in keeping yourself healthy.
Related Procedures