Sun-Related Skin Consultation Overview
It's hard to live in Southern California without enjoying the beautiful weather and sunny days. However, all this sunshine can lead to skin damage that affects both your skin and overall health. At ZO Skin Centre® in Orange County, we offer sun-related skin consultations at our offices in Laguna Beach and Newport Beach to help assess and treat the sun-related damage and conditions. Starting with a skin health analysis, your ZO® skin care professional will be able diagnosis both visible and hidden damage in your complexion. With a customized ZO® Skin Health program, your skin care professional can help you determine the best treatments and ZO® products that will help to repair current sun damage and prevent future concerns. In addition to cosmetic problems, like a rough skin texture, lines, wrinkles, and a dull complexion, sun damage can cause more serious concerns, including:
Melanoma
Melasma
Pigmentation Problems
Pre-Cancerous Lesions
Skin Cancer
Solar Elastosis
Sun Damage
Reviews
"I went to see Dr. Obagi earlier this year to get 2nd opinion on a bump on my face that I thought was cancer.   My original dermatologist wanted to remove it which would have left a scar.  The moment Dr. Obagi walked into the room he easily diagnosed that it was nothing but a wart (embarrassing).  If I would have went with the advice of my original dermatologist, I would have had an unnecessary scar on face!  To my surprised he diagnosed I had Rosacea and recommended an aggressive treatment that I have just started.  I found the staff incredibly knowledgable about the ZO skin line, professional, and caring.  Also, they were very helpful in walking me through how to use the products (several times).  I've already recommended Dr. Obagi to several friends and will continue to do so."
- J.K. /
Yelp /
Oct 29, 2016
"A few months ago I got treated for my cellulite with the Cellfina Treatment. I was treated by Dr. Bashey in Beverly Hills and could not be happier with my results. Being in my forties I honestly do not have the time for creams with my baby running around. Cellfina was a very quick treatment and long lasting that gave me the desired results I had no idea were possible. I chose to get this treatment well before bathing suit season, but honestly there was very little downtime and the recovery was quick.There was bruising for a month or so after, but once that went away I was able to see the extent of the results. I would highly recommend this treatment to anyone who has mild to severe dimpling and cellulite. It was an immediate mood boost and overall I feel like my confidence after having a kid is restored."
- M.E. /
Yelp /
Apr 10, 2018
"Voluma Filler for my Face instead of Botox! AMAZING Results I was not Expecting! I recently went to see Dr. Bashey in Laguna Beach as the holidays are approaching and needed to get some Botox. I have received botox in the past and am familiar with it. I am in my mid-fifties and figured this was what I definitely needed. Dr. Bashey didn't just look at me and give me what I came in for, he sat down and really looked at my face, then went over different areas that could use help.  Dr. Bashey is articulate and ended up injecting filler into my upper cheek area as well as Xeomon into my forehead. The filler ended up very naturally lifting my cheeks and face and also will last me he said up to 18 months or longer. I am extremely happy with my results and very thankful he took time with me to evaluate my needs. Dr. Bashey is extremely polite and made me feel comfortable with consulting before doing anything. I did not feel pressured and not much pain! I am looking forward to seeing him in the near furture for a for a chemical peel :)Thanks!"
- N.H. /
Yelp /
Dec 19, 2017
"I could not be happier with my injectable treatment that I received from Dr. Bashey.  He is kind, knowledgeable, and highly skilled. I will continue to see him for treatments.  I highly recommend Dr. Bashey for ANY treatment or skin consultation. Did not even feel a needle poke! He is excellent!"
- A.B. /
Yelp /
Oct 26, 2017
"I am so over the moon with my dermaplane treatment experience from Melissa at ZO Skin Centre Laguna Beach. Not only was she fast, but also careful and meticulous.  The very best I have ever had!  Thanks so much Melissa!"
- C.D. /
Yelp /
Oct 17, 2017
Previous
Next
Best Candidates for Sun-Related Skin Consultation
No matter your skin tone, age, race, ethnicity, or gender, the sun can cause damage including pigmentation problems and skin cancer. Even if you are vigilant about sun protection now, a lot of sun exposure occurs throughout your life that can add up over time. A sun-related skin consultation is especially important for anyone who has experienced chronic sun exposure, during work, sports, or recreation. Your skin care professional will create a customized treatment plan to address your sun damage during your consultation that may include treatments and products at ZO Skin Centre® like:
IPL Photofacial
Laser Skin Resurfacing
Clear + Brilliant®
ZO® Skin Health products
ZO® Medical products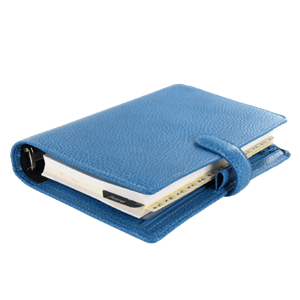 Plan Your Procedure
Average Procedure Time

30 – 45 Minutes
Contact Us
It's best to diagnosis and treat sun damage and skin cancer early to get the most treatment options with better results. Be pro-active about your skin health and schedule a sun-related skin consultation at ZO Skin Centre® in Orange County. With convenient locations in Laguna Beach and Newport Beach, a skin consultation is an easy, but important step in keeping yourself healthy.
Related Procedures