While some people worry about how old they actually are, the professionals at ZO Skin Centre® in Orange County focus on how old you look. While a combination of genetics, lifestyle, and environmental damage will determine when and how you show signs of aging (lines, sun damage, surface irregularities, rough texture, uneven skin tone, wrinkles), good skin care can prevent and counteract these concerns. An anti-aging consultation at ZO Skin Centre® starts with a skin health analysis that will show signs of hidden damage, which along with your visible concerns, can help to determine your customized treatment plan. Your personal anti-aging plan will introduce you to the ZO® Skin Health Circle™ and help you achieve healthier, more youthful skin. The therapeutic procedures in our office will treat your current skin conditions and maintenance programs will prevent reoccurrences, as well as new concerns. A daily skin regimen of ZO® products will be created to maintain your skin health after your treatments along with products for prevention that will minimize environmental damage (like UV exposure). Whether you are looking to keep your skin fresh or you want to recapture your youthful complexion, schedule an anti-aging consultation at the location convenient to you, Laguna Beach or Newport Beach.
Reviews
"Jamison is awesome! I went in for Botox and wanted it to look natural. It looks amazing! He spent time to discuss the look I was going for as well as my skin care issues. He put me on a skin regimen and super excited to see results which I'm already feeling. Will always go back to Jamison for Botox and ZO for skin care."
- M.F. /
Yelp /
Dec 29, 2022
"Honestly this review is long overdue. I've been on a skin care program that was customized for me by NP Jamison, and my skin has NEVER looked this amazing. Jamison is super knowledgeable about each content of the products which really helps him to create a program for you. He's super sweet. I absolutely love my skin. I never have to wear moisturizer because I'm just so naturally hydrated, but never oily, since being on this program. It is a bit pricey for products to get started, but worth it. I love it!"
- R.P. /
Yelp /
Dec 16, 2022
"Welp, she did it again!! Went for my monthly facial and skin care services. Rady made my skin glow once again. She always goes above and beyond. Plus, she is such an intelligent and beautiful human being!!! Please go see her, I promise you will be glad you did. I've been using ZO skin care for years religiously. They truly are the best medical grade skin care products out there."
- K.H. /
Yelp /
Dec 15, 2022
"I have had several services performed by Averi Queen and not only is her technique impressive but one can sense her passion for the products and clients is superb. I recommend Averi as the finest esthetician I have ever experienced. Keep up the incredible work!!"
- S.A. /
Yelp /
May 11, 2021
"I'm so glad that I met Serene, she did the best peel and laser treatment on me. My skin really improved and looks amazing. People always ask me what I use for my skin and it's not only the ZO products, but the procedures that Serene does has really made a huge difference. She really takes the time to explain the process and what to expect during the healing process. She also kept in contact with me afterwards which was personable and appreciated."
- J.M. /
Yelp /
Mar 20, 2021
Previous
Next
An anti-aging consultation can help patients of all ages and skin types who want to correct or prevent signs of aging. Patients with no or early signs of aging who want to stave off lines, wrinkles, and damage can be given a preventative treatment plan that nourishes the skin for a stronger, healthier complexion, which can minimize future problems. For patients who have noticeable signs of aging, a more aggressive treatment plan can be created that both correct concerns and strengthens the skin. Some of the anti-aging treatment and products offered at ZO Skin Centre® are:
ZO® Facial Treatments
Custom ZO® Peels
Dermal Fillers
Dermaplane Treatment
Infusion Nutritional Therapy
IPL Photofacial
Laser Skin Resurfacing
Microneedling + PRP
Bone Marrow Transplant
Wrinkle Relaxers
ZO® Skin Health products
ZO® Medical products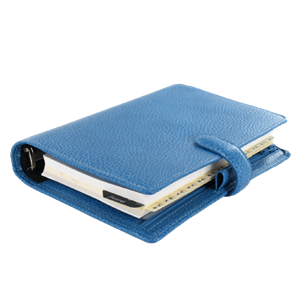 Plan Your Procedure
Average Procedure Time

30 – 45 Minutes
Contact Us
Stop worrying about how old you are and start focusing on ways to look and feel the age you want. An anti-aging consultation at ZO Skin Centre® in Orange County will assess your skin's condition and then create a customized treatment plan to prevent or reverse signs of aging for a more radiant, youthful appearance. Schedule your consultation at either our Laguna Beach or Newport Beach locations to start your fight against aging.
Related Procedures