There are many skin conditions that may not require medical treatment, but you may look and feel more confident without them. At ZO Skin Centre® in Orange County, we offer dermatological consultations to create treatment plans for chronic skin conditions (acne, psoriasis, and rosacea), as well as unwanted skin growths (birthmarks, moles, and skin tags). Your ZO® skin care professional will perform an in-depth skin analysis with our complexion analysis system before discussing your best treatment options. Patients may need a medical procedure with one of our trusted dermatologists combined with the advanced treatments and products at ZO Skin Centre®. Your customized treatment plan will center around the ZO® Skin Health Circle™, which will start with therapeutic and maintenance programs to treat your current skin concerns. Once your skin is healthy, you will be moved into a daily skin care regimen and prevention plan to keep your complexion clear and healthy. Schedule your dermatological consultation at either of our convenient locations, Laguna Beach or Newport Beach, and discover the expertise and skills of the skin care professionals at ZO Skin Centre®.
Dermatological Consultation Reviews
"I could not be happier with my injectable treatment that I received from Dr. Bashey.  He is kind, knowledgeable, and highly skilled. I will continue to see him for treatments.  I highly recommend Dr. Bashey for ANY treatment or skin consultation. Did not even feel a needle poke! He is excellent!"
- A.B. /
Yelp /
Oct 26, 2017
"I have struggled with acne, dark spots, large pores, oily skin, black heads you name it! I'm a  39 year old woman of color.  That was Until I met May Ali! She put me on a system with ZO products, and within 6 weeks I have seen amazing, life Changing results. Ms. May have been there every step of the way threw this process. She's warm and inviting she also care about her patients!  She's the best!"
- R.B. /
Yelp /
Jun 26, 2020
"Love my facials with Josie. She is a beautiful soul and has the best energy. Plus, she does an awesome job. She makes great product recommendations and does not upsell. My skin is the best it's been in years because of her."
- P.S. /
Yelp /
Oct 31, 2020
"I'm so glad that I met Serene, she did the best peel and laser treatment on me. My skin really improved and looks amazing. People always ask me what I use for my skin and it's not only the ZO products, but the procedures that Serene does has really made a huge difference. She really takes the time to explain the process and what to expect during the healing process. She also kept in contact with me afterwards which was personable and appreciated."
- J.M. /
Yelp /
Mar 20, 2021
"May & every staff I had the pleasure to talk to are awesome. I've been seeing May for my skin damage and she put me on at home - program, explained every little step, what to expect and she was telling the truth - my skin transformed to a smooth spotless wrinkle free healthy baby skin. May really cares about her clients and whenever I have a question, I text her and she responds right away. You see all these before and after pictures but their regimen really works and you will not regret spending your $$ and time. Having a great result with an amazing mentor and staff - what do you want more? So happy and grateful. Thank you!"
- M.T. /
Yelp /
May 12, 2021
Previous
Next
A dermatological consultation can benefit anyone with a chronic skin condition (acne, psoriasis, rosacea) or an unwanted skin growth (birthmarks, moles, skin tags). While these concerns are not dangerous or infectious, they can still be unwanted. A dermatological consultation will assess your skin needs and explore treatment options based on your cosmetic goals. After your dermatological consultation, your skin care professional may suggest some of the following treatments and services at ZO Skin Centre® in Orange County:
Clear + Brilliant®
ZO® Facial Treatments
Custom ZO® Peels
Dermaplane Treatment
IPL Photofacial
Laser Skin Resurfacing
Laser Vein Treatment
Microneedling + PRP
Bone Marrow Transplant
ZO® Skin Health products
ZO® Medical products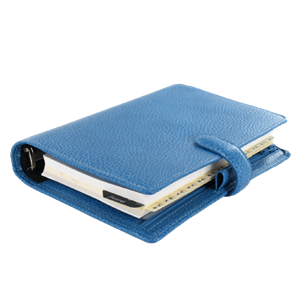 Plan Your Procedure
Average Procedure Time

30 – 45 Minutes
Contact Us
Stop playing trial-and-error with over-the-counter products and treatments to improve your complexion when you schedule a dermatological consultation at ZO Skin Centre® in Orange County. We can help you find your best solution to minimize or eliminate chronic skin conditions or growths, including acne, birthmarks, moles, psoriasis, rosacea, and skin tags at our offices in Laguna Beach and Newport Beach.
Related Treatments