A healthy home skin care routine is important to keep a great complexion, but occasionally, you may need a little more guidance with routine medical-grade facials. Even when you are running low on time, you can have a ZO® Express Facial based on the needs and concerns of your skin. We recommend regular facials to keep your complexion healthy in between more in-depth treatments. After a thorough consultation to assess visible and hidden skin damage, the best medical-grade products and facial techniques ZO® has to offer will be selected to help rejuvenate your skin.
Ideally, you should get a facial every 4 – 6 weeks to maintain the health of your skin. Regular, professional facials help to remove dead skin cells and nourish your complexion so it looks and feels great. A ZO® Express Facial and a good skin care routine at home can help you maintain your skin health. After your treatment, one of our ZO® skin care professionals can recommend products that are right for your skin type and goals. Schedule your appointment for a professional facial at ZO Skin Centre® to elevate the health and beauty of your skin to the next level.
Reviews
"Jamison is awesome! I went in for Botox and wanted it to look natural. It looks amazing! He spent time to discuss the look I was going for as well as my skin care issues. He put me on a skin regimen and super excited to see results which I'm already feeling. Will always go back to Jamison for Botox and ZO for skin care."
- M.F. /
Yelp /
Dec 29, 2022
"Honestly this review is long overdue. I've been on a skin care program that was customized for me by NP Jamison, and my skin has NEVER looked this amazing. Jamison is super knowledgeable about each content of the products which really helps him to create a program for you. He's super sweet. I absolutely love my skin. I never have to wear moisturizer because I'm just so naturally hydrated, but never oily, since being on this program. It is a bit pricey for products to get started, but worth it. I love it!"
- R.P. /
Yelp /
Dec 16, 2022
"Welp, she did it again!! Went for my monthly facial and skin care services. Rady made my skin glow once again. She always goes above and beyond. Plus, she is such an intelligent and beautiful human being!!! Please go see her, I promise you will be glad you did. I've been using ZO skin care for years religiously. They truly are the best medical grade skin care products out there."
- K.H. /
Yelp /
Dec 15, 2022
"I have had several services performed by Averi Queen and not only is her technique impressive but one can sense her passion for the products and clients is superb. I recommend Averi as the finest esthetician I have ever experienced. Keep up the incredible work!!"
- S.A. /
Yelp /
May 11, 2021
"I'm so glad that I met Serene, she did the best peel and laser treatment on me. My skin really improved and looks amazing. People always ask me what I use for my skin and it's not only the ZO products, but the procedures that Serene does has really made a huge difference. She really takes the time to explain the process and what to expect during the healing process. She also kept in contact with me afterwards which was personable and appreciated."
- J.M. /
Yelp /
Mar 20, 2021
Previous
Next
ZO® Express Facial Treatments are customized to each person's needs and concerns so you will qualify for the ingredients that best suit your skin. Typically, facials are created to correct signs of aging (fine lines, wrinkles, and dry patches), improve sun-damaged skin (dark spots, rough texture, and uneven tone), deep clean (acne and clogged pores), brighten dull and sallow skin. Facials can be designed to help teens or adults with chronic conditions, like acne outbreaks, sensitive skin, or rosacea.
If you are in our office for any other treatment and would like to combine your appointment with some type of facial but are limited on time, you may be a great candidate for the ZO® Express Facial Treatment as it would only add a few extra steps to your appointment.
After your consultation for your services and treatments, you will relax in one of our treatment rooms as your ZO® Express Facial Treatment begins. All facials are unique, but most will start with a deep cleansing to remove dirt, oil, and makeup. After that, we will open up clogged pores so blackheads and whiteheads can be extracted. This is usually followed by a type of exfoliation, either performed manually or with an added treatment (microdermabrasion or chemical peel). A mask or serum may then be massaged into the skin for deep nourishment. Finally, an SPF moisturizer will be applied to protect from sun damage after the treatment.
Following your facial, you may see some redness and irritation, but this should subside naturally within a day. Many patients will see visible improvements in the appearance and feel of their skin immediately after their treatment. To maintain and enhance the results of your facial, please talk to one of our experienced team members about creating a home skin care regimen and how often you can schedule a professional facial at ZO Skin Centre®.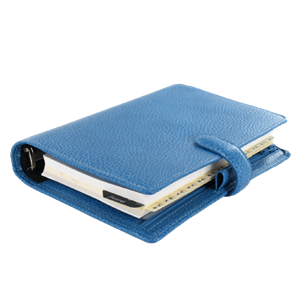 Related Procedures