From the moment you were born, you were using your face to express yourself by yawning, crying, and smiling. Over the years, the overused facial muscles develop creases (also known as dynamic wrinkles), typically between the eyebrows, around the eyes, and along the forehead, that can make you look tired, angry, or sad. ZO Skin Centre® in Newport Beach and Laguna Beach offer BOTOX® Cosmetic injectable treatments that are approved by the Food and Drug Administration to correct moderate to severe dynamic wrinkles. Using a purified strain of Botulinum Toxin Type A, BOTOX® Cosmetic injectable wrinkle relaxer temporarily limits the activity of the treated muscles, which allows the overlying skin to soften and smooth for a refreshed appearance. If you are bothered by lines and wrinkles on your face, schedule a consultation at ZO Skin Centre® in Newport Beach or Laguna Beach to learn more about BOTOX® and other wrinkle treatments from one of our experienced skin care professionals.
In addition to being a top cosmetic treatment that's helped many people look younger, BOTOX® can help patients who have problems with sweating. If you have concerns about excessive sweating (hyperhidrosis) or you're just tired of ruining clothing with sweat and deodorant, learn more about BOTOX® injections to temporarily stop sweating in the underarm area.
BOTOX® Reviews
"This review is for Dr. Bashey. I see him both at the Beverly Hills and Laguna Beach offices. I will post my review on the Laguna Beach location separately. Dr. Bashey has been seeing my girlfriend and did an amazing job with fillers for her- so she recommended I come see him. I am an MD in Beverly Hills and I am highly critical of doctors. Dr. Bashey is very intelligent and articulate. He has a way of explaining things to make them very very understandable. Not only was I very thrilled with the botox he performed on me, I actually came out understanding so much about aging and sun damage that I never quite picked up in medical school.  As men we often think we don't need to take care of our skin. I like his philosophy of educating patients so they can make educated decisions. The office is super spotless and clean and the staff very helpful and friendly. If you are expecting a waiting room filled with people and crying babies- this is not it. This is more of a boutique practice where your time is your time and you are greeted with a mimosa or wine. I felt very taken care of here and will continue to return."
- M.K. /
Yelp /
Jun 12, 2017
"I posted my review of the Beverly Hills location separately. I have family in the OC, so when I am local I follow-up with Dr. Bashey. Like I mentioned in my other review, the doctor is kind, compassionate, and very understanding. He is articulate and professional and I find myself not only being super happy with the care he gives me- each time I see him I come out a more educated patient. I am a doctor myself and I am highly critical of doctors but he is exceptional. This office is so beautiful and the staff very very helpful and friendly. I sometimes come in and get facials here too which I find really convenient. I would like to thank Dr. Bashey, Nancy, Jen Ryan, and Melissa for their taking such great care of my skin."
- M.K. /
Yelp /
Jun 12, 2017
Previous
Next
Best Candidates for BOTOX
BOTOX® can help smooth moderate to severe dynamic wrinkles on your face, including frown lines on the brow, crow's feet around the eyes. BOTOX® is a great option if you who want to refresh your appearance and look more youthful without the time and expense of plastic surgery, such as a facelift or brow lift. BOTOX® can also be used to correct facial asymmetry and eyelid spasms. Dynamic lines and wrinkles develop at different times in every person depending on their skin type and lifestyle, but most patients benefit from BOTOX® treatments around their late twenties to early forties. The skilled professionals at ZO Skin Centre® apply BOTOX® carefully to avoid making your face look stiff or unnatural.
What to expect with BOTOX®
After a thorough consultation to determine the best dose and injection sites, your ZO® skin professional will cleanse your face and apply a numbing cream, if needed. It usually takes about 15 – 60 minutes to complete the treatment and most patients feel minimal discomfort. After the treatment, you can resume your normal activities but strenuous activity like exercise should be avoided for at least 1 day. You may notice some mild redness, swelling, or bruising near the injection site, but this should be temporary. Most patients will see visible results 1 – 2 days after their treatment that can last up to 4 months. Talk to your ZO® consultant about when to schedule your next appointment to maintain your results.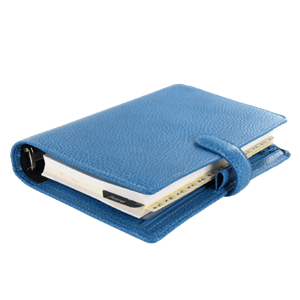 Plan Your Procedure
Average Procedure Time

15 – 60 Minutes
Contact Us
Go ahead and smile, laugh, frown, and make any facial expressions without worrying about lines and wrinkles with BOTOX® Cosmetic injectable wrinkle relaxer treatments. One of our ZO® skin care professional at our offices in Newport Beach and Laguna Beach will listen to your skin needs and concerns and help you determine if BOTOX® or another advanced ZO® treatment can help to revive and improve your appearance. Schedule a consultation or treatment today.
Related Treatments