What is Photodynamic Therapy?
Photodynamic therapy, or PDT, is a groundbreaking dermatology treatment explicitly designed to destroy precancerous skin damage. The experienced staff at ZO Skin Centre® in Laguna Beach are highly trained in performing this procedure for men and women of virtually all ages. We incorporate the use of topical medication, as well as blue or red light exposure in order to eliminate the affected skin cells. Additionally, PDT can also be used to treat acne outbreaks that have not responded to topical ointments or medications. Meet with Dr. Katherine Ferris — our sole practitioner of photodynamic therapy — today in order to learn more about its benefits, as well as how they might apply to your health. Our practice is conveniently located in Laguna Beach, CA.
Reviews
"May & every staff I had the pleasure to talk to are awesome. I've been seeing May for my skin damage and she put me on at home - program, explained every little step, what to expect and she was telling the truth - my skin transformed to a smooth spotless wrinkle free healthy baby skin. May really cares about her clients and whenever I have a question, I text her and she responds right away. You see all these before and after pictures but their regimen really works and you will not regret spending your $$ and time. Having a great result with an amazing mentor and staff - what do you want more? So happy and grateful. Thank you!"
- M.T. /
Yelp /
May 12, 2021
"I have had several services performed by Averi Queen and not only is her technique impressive but one can sense her passion for the products and clients is superb. I recommend Averi as the finest esthetician I have ever experienced. Keep up the incredible work!!"
- S.A. /
Yelp /
May 11, 2021
"I'm so glad that I met Serene, she did the best peel and laser treatment on me. My skin really improved and looks amazing. People always ask me what I use for my skin and it's not only the ZO products, but the procedures that Serene does has really made a huge difference. She really takes the time to explain the process and what to expect during the healing process. She also kept in contact with me afterwards which was personable and appreciated."
- J.M. /
Yelp /
Mar 20, 2021
"Love my facials with Josie. She is a beautiful soul and has the best energy. Plus, she does an awesome job. She makes great product recommendations and does not upsell. My skin is the best it's been in years because of her."
- P.S. /
Yelp /
Oct 31, 2020
"Courtney explained and helped me realize the product's ingredients I was using during my pregnancy weren't what is recommended and got me back on track with a new amazing regimen. Delivery was super fast, I would totally call here to shop & order again."
- V.H. /
Yelp /
Sep 27, 2020
Previous
Next
Am I an Ideal Candidate for Photodynamic Therapy?
Patients that are considered ideal for photodynamic therapy typically have light-to-fair skin tone, as well as visible damage from the sun. Those seeking treatment for stubborn bouts of acne are also considered good candidates for the treatment. In addition, patients suffering from the effects of actinic keratosis have shown improvements in the scaly patches of their skin. However, we usually do not recommend PDT for patients who have:
Light sensitivities
Prescribed medication with side effects of light sensitivity
Systemic lupus erythematosus (SLE) or any blood disorder
If you have any questions about your qualifications to undergo photodynamic therapy, visit our office today to have all of your concerns answered.
How is Photodynamic Therapy Performed?
In preparation for the treatment, the patient's skin will be sterilized before a topical medication will be administered to the epidermis of the affected skin tissue. It can take up to 1 – 3 hours for this medication to completely absorb into the skin, depending on the size and severity of the sun damage. Once the medication has been absorbed, we will expose the targeted area to blue lights for around 5 – 15 minutes. During this time, patients often describe their skin as feeling warm or tingly. However, this is entirely expected and rarely, if ever, reaches the point of discomfort.
What Results Can I Expect After Photodynamic Therapy?
While patients are free to return home immediately following the treatment, we do cover the treatment area with sunscreen in order to ensure it stays protected from the sun's UV rays. It is also important for patients to stay out of direct sunlight as much as possible for at least 24 – 48 hours after leaving our office. Many patients describe the post-treatment sensation as feeling like a mild sunburn. Additionally, some patients may experience blistering, swelling, and crusting. Some patients may require only one treatment. However, most will need to return for follow-ups in order to get the most out of the procedure.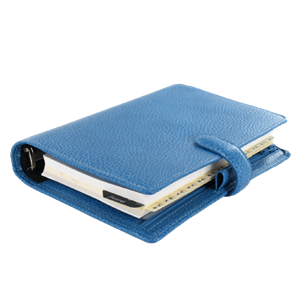 Sun damage and acne aren't things to take lightly. Photodynamic therapy is an incredible means of combating the effects of precancerous cells, acne outbreaks, and actinic keratosis. If left untreated, these conditions could cause irreparable damage to your skin. Our practice in Laguna Beach, CA is dedicated to ensuring the optimal health of each and every one of our patients. Schedule an appointment at ZO Skin Centre® in Laguna Beach today to discuss with one of our expert doctors whether or not this treatment is right for you.