No matter how well you take care of your skin, you may still begin to see fine lines, wrinkles, and areas of sagging skin. To get your best-looking and healthiest skin, schedule a ZO®2 Facial Treatment with one of our skin care professionals at ZO Skin Centre®. Using years of experience and skill with advanced cosmetic dermatology tools, ZO Skin Centre® can assess your skin's condition and customize your ZO®2 Facial Treatment to hydrate and nourish your delicate facial skin. The ZO®2 Facial Treatment includes gentle exfoliation, micro-current therapy to infuse nutrients into the skin, a collagen masque to improve skin elasticity, a high-quality serum chosen for your skin needs, and a topical oxygen application to extend your results. For your convenience, ZO Skin Centre® has two locations in Orange County: Laguna Beach and Newport Beach. Schedule a consultation or treatment at either office to uncover your most beautiful complexion.
Reviews
"Jamison is awesome! I went in for Botox and wanted it to look natural. It looks amazing! He spent time to discuss the look I was going for as well as my skin care issues. He put me on a skin regimen and super excited to see results which I'm already feeling. Will always go back to Jamison for Botox and ZO for skin care."
- M.F. /
Yelp /
Dec 29, 2022
"Honestly this review is long overdue. I've been on a skin care program that was customized for me by NP Jamison, and my skin has NEVER looked this amazing. Jamison is super knowledgeable about each content of the products which really helps him to create a program for you. He's super sweet. I absolutely love my skin. I never have to wear moisturizer because I'm just so naturally hydrated, but never oily, since being on this program. It is a bit pricey for products to get started, but worth it. I love it!"
- R.P. /
Yelp /
Dec 16, 2022
"Welp, she did it again!! Went for my monthly facial and skin care services. Rady made my skin glow once again. She always goes above and beyond. Plus, she is such an intelligent and beautiful human being!!! Please go see her, I promise you will be glad you did. I've been using ZO skin care for years religiously. They truly are the best medical grade skin care products out there."
- K.H. /
Yelp /
Dec 15, 2022
"May & every staff I had the pleasure to talk to are awesome. I've been seeing May for my skin damage and she put me on at home - program, explained every little step, what to expect and she was telling the truth - my skin transformed to a smooth spotless wrinkle free healthy baby skin. May really cares about her clients and whenever I have a question, I text her and she responds right away. You see all these before and after pictures but their regimen really works and you will not regret spending your $$ and time. Having a great result with an amazing mentor and staff - what do you want more? So happy and grateful. Thank you!"
- M.T. /
Yelp /
May 12, 2021
"I have had several services performed by Averi Queen and not only is her technique impressive but one can sense her passion for the products and clients is superb. I recommend Averi as the finest esthetician I have ever experienced. Keep up the incredible work!!"
- S.A. /
Yelp /
May 11, 2021
Previous
Next
As the body ages, the skin's natural supply of nutrients, like collagen and elastin, become depleted causing the skin's overall health and appearance to decline. The ZO®2 Facial Treatment is designed to treat your early signs of aging, including loss of skin elasticity, fine lines, wrinkles, and sagging facial contours. With special ingredients applied with advanced technology, the ZO®2 Treatment softens and smoothes the skin to give you a refreshed, more youthful appearance.
A typical ZO®2 Facial Treatment will last about 60 minutes as your skin is pampered by one of our experience ZO® skin care professionals. The technician will start by cleaning any oil, dirt, and makeup from your face before performing a gentle exfoliation. Once the skin is prepped, a collagen masque and micro-current nutrient therapy will be applied. Finally, the technician will smooth a serum over the skin (based on your skin needs) and complete the facial treatment with a topical oxygen application. To further customize your ZO®2 Treatment, your skin care professional may suggest one of our facial treatment enhancers: dermaplane, LED, vitamin A, lymphatic drainage, or microdermabrasion. Your skin care professional will go over the best way to care for your skin after your facial with product recommendations and when to schedule your next treatment.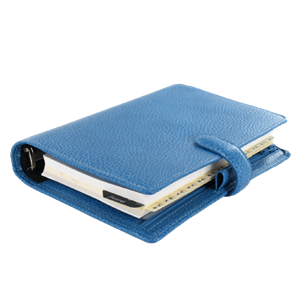 Plan Your Procedure
Average Cost

From

$275

Average Procedure Time

60 Minutes
Contact Us
Help your skin look its best for a big night out and all day long with a ZO®2 Facial Treatment at ZO Skin Centre® in Orange County. Allow one of our skin care professionals to hydrate and rejuvenate your face healthy, glowing skin. Schedule an appointment at our office in Laguna Beach or Newport Beach and see how great you can look.
Related Treatments