If your skin doesn't look as bright or feel as smooth as you would like, it may be time to get a fresh, new look. At ZO Skin Centre®, our skin professionals use an effective combination of exfoliation and potent products to reveal a smoother, brighter layer of skin during the ZO® Ossential® Resurfacing Treatment. Unwanted pigment (dark and sun spots), as well as fine lines can be reduced with brightening extracts and kojic acid used during the treatment. The ZO® Ossential® Resurfacing Treatment can also help your skin feel silky and look more even so your skin care products can penetrate deeper and your makeup will go on smoother. If you want to uncover a fresh, new complexion, schedule a ZO® Ossential® Resurfacing Treatment at either of our locations in Orange County (Laguna Beach and Newport Beach).
Reviews
"Jamison is awesome! I went in for Botox and wanted it to look natural. It looks amazing! He spent time to discuss the look I was going for as well as my skin care issues. He put me on a skin regimen and super excited to see results which I'm already feeling. Will always go back to Jamison for Botox and ZO for skin care."
- M.F. /
Yelp /
Dec 29, 2022
"Honestly this review is long overdue. I've been on a skin care program that was customized for me by NP Jamison, and my skin has NEVER looked this amazing. Jamison is super knowledgeable about each content of the products which really helps him to create a program for you. He's super sweet. I absolutely love my skin. I never have to wear moisturizer because I'm just so naturally hydrated, but never oily, since being on this program. It is a bit pricey for products to get started, but worth it. I love it!"
- R.P. /
Yelp /
Dec 16, 2022
"Welp, she did it again!! Went for my monthly facial and skin care services. Rady made my skin glow once again. She always goes above and beyond. Plus, she is such an intelligent and beautiful human being!!! Please go see her, I promise you will be glad you did. I've been using ZO skin care for years religiously. They truly are the best medical grade skin care products out there."
- K.H. /
Yelp /
Dec 15, 2022
"May & every staff I had the pleasure to talk to are awesome. I've been seeing May for my skin damage and she put me on at home - program, explained every little step, what to expect and she was telling the truth - my skin transformed to a smooth spotless wrinkle free healthy baby skin. May really cares about her clients and whenever I have a question, I text her and she responds right away. You see all these before and after pictures but their regimen really works and you will not regret spending your $$ and time. Having a great result with an amazing mentor and staff - what do you want more? So happy and grateful. Thank you!"
- M.T. /
Yelp /
May 12, 2021
"I have had several services performed by Averi Queen and not only is her technique impressive but one can sense her passion for the products and clients is superb. I recommend Averi as the finest esthetician I have ever experienced. Keep up the incredible work!!"
- S.A. /
Yelp /
May 11, 2021
Previous
Next
The ZO® Ossential® Resurfacing Treatment is best if you want a smoother skin texture and more even skin tone. This ZO® treatment can also help you reduce pigment (dark spots, sun spots) and reduce fine lines on the face. Talk to your ZO® skin care professional about your current skin concerns so they can develop a custom ZO® Ossential® Resurfacing treatment plan to fit your needs. To improve your overall skin health and appearance, talk to you ZO® skin professional about including one of our facial treatment enhancers with your ZO® Ossential® Resurfacing Treatment: oxygen, collagen, dermaplane, LED, vitamin A, lymphatic drainage, and microdermabrasion.
You should plan to relax for about 60 minutes during your ZO® Ossential® Resurfacing Treatment after your consultation. The ZO® skin care professional will begin by cleansing the skin before beginning the exfoliating treatments. Once the exfoliation is complete, a moisturizer will be applied to protect your skin and seal in nutrients. Patients are able to resume their normal activities after their treatment, but should remember to wear sun protection since their skin will be sensitive. Your ZO® skin care professional can help you create an at-home skin care regimen with ZO® products to maintain your results and determine when you should schedule your next ZO® treatment.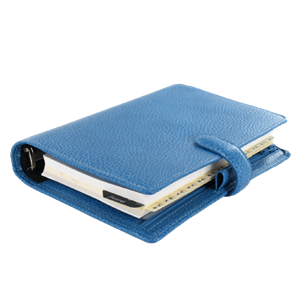 Plan Your Procedure
Average Cost

From

$250

Average Procedure Time

60 Minutes
Contact Us
When you feel the skin on your cheek, does it feel like a rose petal or sandpaper? Make sure your skin feels smooth and silky with a ZO® Ossential® Resurfacing Treatment at ZO Skin Centre® in Newport Beach or Laguna Beach. With brightening extracts, kojic acid, and nourishing hydrators, the ZO® Ossential® Resurfacing Treatment can help your complexion look smoother and more radiant.
Related Treatments