Spider veins — or telangiectasia — can be created by genetics, obesity, hormonal changes, medications, blood clots, and medical conditions. They are usually purple, blue, or red and may be visible underneath the skin while they keep branching out on the face and body. Our experienced team performs sclerotherapy to minimize or eliminate the appearance of spider veins on the body or face. A minimally invasive treatment with no recovery time needed, sclerotherapy may give you an even skin tone that you'll want to stop covering up. Make an appointment at ZO Skin Centre® in Laguna Beach, CA to get more information about nonsurgical sclerotherapy, plus other skin treatments.
Reviews
"Jamison is awesome! I went in for Botox and wanted it to look natural. It looks amazing! He spent time to discuss the look I was going for as well as my skin care issues. He put me on a skin regimen and super excited to see results which I'm already feeling. Will always go back to Jamison for Botox and ZO for skin care."
- M.F. /
Yelp /
Dec 29, 2022
"Honestly this review is long overdue. I've been on a skin care program that was customized for me by NP Jamison, and my skin has NEVER looked this amazing. Jamison is super knowledgeable about each content of the products which really helps him to create a program for you. He's super sweet. I absolutely love my skin. I never have to wear moisturizer because I'm just so naturally hydrated, but never oily, since being on this program. It is a bit pricey for products to get started, but worth it. I love it!"
- R.P. /
Yelp /
Dec 16, 2022
"Welp, she did it again!! Went for my monthly facial and skin care services. Rady made my skin glow once again. She always goes above and beyond. Plus, she is such an intelligent and beautiful human being!!! Please go see her, I promise you will be glad you did. I've been using ZO skin care for years religiously. They truly are the best medical grade skin care products out there."
- K.H. /
Yelp /
Dec 15, 2022
"May & every staff I had the pleasure to talk to are awesome. I've been seeing May for my skin damage and she put me on at home - program, explained every little step, what to expect and she was telling the truth - my skin transformed to a smooth spotless wrinkle free healthy baby skin. May really cares about her clients and whenever I have a question, I text her and she responds right away. You see all these before and after pictures but their regimen really works and you will not regret spending your $$ and time. Having a great result with an amazing mentor and staff - what do you want more? So happy and grateful. Thank you!"
- M.T. /
Yelp /
May 12, 2021
"I have had several services performed by Averi Queen and not only is her technique impressive but one can sense her passion for the products and clients is superb. I recommend Averi as the finest esthetician I have ever experienced. Keep up the incredible work!!"
- S.A. /
Yelp /
May 11, 2021
Previous
Next
Am I an Ideal Candidate for Sclerotherapy?
Sclerotherapy treatments are helpful for patients who are bothered by small- or medium-sized blood vessels that are visible underneath their skin. Generally, these spider veins are most obvious on the lower legs and thighs so they avoid wearing swimsuits, shorts, or other clothing that don't cover their spider veins. Patients must be in good overall health before their procedure to avoid a reaction. Patients shouldn't be pregnant or have a history of blood clots.
How Does Sclerotherapy Work?
Sclerotherapy treatments can be done in one of our treatment rooms within a short time and typically without anesthesia. The spider veins being treated will be identified, and the skin will be sanitized. A fine needle will be introduced into the vessel so the sclerosing solution can be introduced. The needle will be removed and gauze will be put over the site of injection to stop any bleeding. This process can be repeated until all spider veins have been treated.
What to Expect After Sclerotherapy
Once you are done with sclerotherapy, you will be able to leave our office to resume your normal routine. You may notice mild redness, bruising, or swelling in the areas treated, but this will usually fade naturally. Compression garments will be suggested by the provider to help blood circulation after your treatment for faster, better results. It can take a while for the treatment to work, but eventually, the treated spider veins should shrink, become white, and then fade or disappear. You may require at least two sclerotherapy sessions to get your best results, but many patients are happy with their improvements after their first session.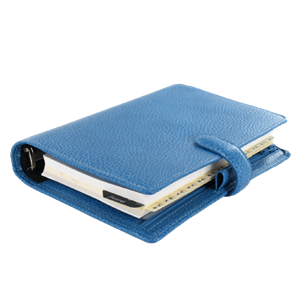 The branching spider veins on your body and face can be frustrating as they keep growing over the years so learn more about the benefits of sclerotherapy at ZO Skin Centre® in Laguna Beach, CA to fade your concerns. The provider can build a unique treatment plan with sclerotherapy and talk about other services that can help you look more attractive. Call our office today to schedule your consultation.