No matter how thin and fit you are, unfortunately there is nothing you can do to prevent or diminish cellulite on your own. The fibrous tissue grows under the skin (usually around the thighs, stomach, and hips) and creates a lumpy, dimpled appearance. ZO Skin Centre® Laguna Beach in Laguna, CA, is pleased to offer Cellfina®. Cleared by the FDA, Cellfina® can improve the look of cellulite for up to three years. By targeting the fatty tissue often found in the legs and buttocks with a minimally invasive procedure, Cellfina® releases the tissue and smoothes the area in just a few days time. Years ago, cellulite was nearly impossible to address, but now you can enjoy exciting, noticeable results from your Cellfina® treatments at ZO Skin Centre® Laguna Beach.
Cellfina® Reviews
"A few months ago I got treated for my cellulite with the Cellfina Treatment. I was treated by Dr. Bashey in Beverly Hills and could not be happier with my results. Being in my forties I honestly do not have the time for creams with my baby running around. Cellfina was a very quick treatment and long lasting that gave me the desired results I had no idea were possible. I chose to get this treatment well before bathing suit season, but honestly there was very little downtime and the recovery was quick.There was bruising for a month or so after, but once that went away I was able to see the extent of the results. I would highly recommend this treatment to anyone who has mild to severe dimpling and cellulite. It was an immediate mood boost and overall I feel like my confidence after having a kid is restored."
- M.E. /
Yelp /
Apr 10, 2018
Previous
Next
Cellfina® is effective and safe for most individuals at ZO Skin Centre® Laguna Beach. However, you may not qualify if you have loose skin, diabetes, varicose veins, or an infection. Pregnant women and individuals taking blood thinners should not undergo Cellfina® treatments. Those most likely to benefit from Cellfina®:
Maintain a healthy weight
Have cellulite in their stomach, hips, or legs
Have ample skin elasticity
Before your procedure, we will ask you to stand while using a marker to identify your treatment areas. Next, a local anesthesia will be administered. While keeping the area pulled tight with suction, a microblade will be inserted beneath the skin using the Cellfina® handpiece. The fibrous bands causing the cellulite will be detached, allowing the tissue to relax. This leaves behind smoother skin. The procedure can usually be completed in less than an hour.
In most circumstances, you will be able to return to your daily activities the day following your Cellfina® treatment. However, we recommend you to refrain from vigorous exercise for a few days to allow the treatment area the opportunity to heal. Side effects of the procedure are swelling, bruising, and tenderness. These side effects are not typically severe and fade in less than a week. Following your Cellfina® treatment, you might see obvious results within just three days, with continued improvement in the weeks that follow. Individuals who maintain a healthy weight will see their results last the longest, but the procedure can be safely repeated as needed.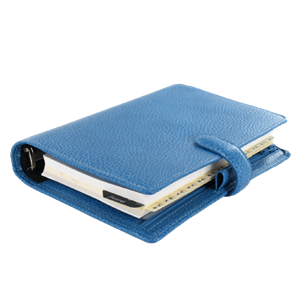 Cellfina® has helped thousands of individuals to decrease cellulite from their problem areas and increase their confidence. When you are suffering from unappealing cellulite on various areas of your body, but are not ready to undergo a surgical procedure to gain that smooth look you want, contact ZO Skin Centre® Laguna Beach to schedule a consultation. Find out how Cellfina® can reduce the appearance of cellulite to accentuate your gorgeous silhouette.