ZO Skin Centre® offers many options for medical grade facial treatments, but if you can't decide which one is best for your skin, we offer the ZO® Ultimate Regeneration Treatment. Using the advanced technology of HydraFacial MD®, the ZO® Ultimate Regeneration Treatment is customized to fit your skin type and any skin concerns you have (dehydration, uneven tone, rough texture, congested pores, fine lines, acne, wrinkles, and more). You can further customize your ZO® Ultimate Regeneration Treatment by including one of our facial treatment enhancers: oxygen, collagen, dermaplane, LED, vitamin A, lymphatic drainage, and microdermabrasion. During your consultation at either of our Orange County locations (Newport Beach and Laguna Beach), your ZO® skin care professional will help to create your best treatment plan based on your skin type and concerns.
Reviews
"I went to see Dr. Obagi earlier this year to get 2nd opinion on a bump on my face that I thought was cancer.   My original dermatologist wanted to remove it which would have left a scar.  The moment Dr. Obagi walked into the room he easily diagnosed that it was nothing but a wart (embarrassing).  If I would have went with the advice of my original dermatologist, I would have had an unnecessary scar on face!  To my surprised he diagnosed I had Rosacea and recommended an aggressive treatment that I have just started.  I found the staff incredibly knowledgable about the ZO skin line, professional, and caring.  Also, they were very helpful in walking me through how to use the products (several times).  I've already recommended Dr. Obagi to several friends and will continue to do so."
- J.K. /
Yelp /
Oct 29, 2016
"A few months ago I got treated for my cellulite with the Cellfina Treatment. I was treated by Dr. Bashey in Beverly Hills and could not be happier with my results. Being in my forties I honestly do not have the time for creams with my baby running around. Cellfina was a very quick treatment and long lasting that gave me the desired results I had no idea were possible. I chose to get this treatment well before bathing suit season, but honestly there was very little downtime and the recovery was quick.There was bruising for a month or so after, but once that went away I was able to see the extent of the results. I would highly recommend this treatment to anyone who has mild to severe dimpling and cellulite. It was an immediate mood boost and overall I feel like my confidence after having a kid is restored."
- M.E. /
Yelp /
Apr 10, 2018
"Voluma Filler for my Face instead of Botox! AMAZING Results I was not Expecting! I recently went to see Dr. Bashey in Laguna Beach as the holidays are approaching and needed to get some Botox. I have received botox in the past and am familiar with it. I am in my mid-fifties and figured this was what I definitely needed. Dr. Bashey didn't just look at me and give me what I came in for, he sat down and really looked at my face, then went over different areas that could use help.  Dr. Bashey is articulate and ended up injecting filler into my upper cheek area as well as Xeomon into my forehead. The filler ended up very naturally lifting my cheeks and face and also will last me he said up to 18 months or longer. I am extremely happy with my results and very thankful he took time with me to evaluate my needs. Dr. Bashey is extremely polite and made me feel comfortable with consulting before doing anything. I did not feel pressured and not much pain! I am looking forward to seeing him in the near furture for a for a chemical peel :)Thanks!"
- N.H. /
Yelp /
Dec 19, 2017
"I could not be happier with my injectable treatment that I received from Dr. Bashey.  He is kind, knowledgeable, and highly skilled. I will continue to see him for treatments.  I highly recommend Dr. Bashey for ANY treatment or skin consultation. Did not even feel a needle poke! He is excellent!"
- A.B. /
Yelp /
Oct 26, 2017
"I am so over the moon with my dermaplane treatment experience from Melissa at ZO Skin Centre Laguna Beach. Not only was she fast, but also careful and meticulous.  The very best I have ever had!  Thanks so much Melissa!"
- C.D. /
Yelp /
Oct 17, 2017
Previous
Next
The ZO® Ultimate Regeneration Treatment can be customized for most skin tones and types to treat a variety of concerns. Whether you have signs of aging (fine lines, wrinkles), environmental damage (sun spots, uneven skin tone, rough texture), problems with acne, or large, congested pores, the ZO® Ultimate Regeneration Treatment can be used to improve the appearance and health of your complexion. The advanced HydraFacial MD® system used during the ZO® Ultimate Regeneration Treatment is gentle enough for all skin types, including sensitive skin.
The ZO® Ultimate Regeneration Treatment typically takes about 60 minutes using the multi-step HydraFacial MD® process. The ZO® Ultimate Regeneration Treatment includes the essential steps of the HydraFacial MD®: exfoliation, a peel, pore extraction, products for your specific skin concerns, and a nourishing serum. Each step of the treatment, along with the products used are chosen by your ZO® skin care professional, will help to address the complexion issues discussed during your consultation. Your technician can also help you chose the best products to use at home that will extend your results and protect your skin. Most patients will get their best results by scheduling a ZO® Ultimate Regeneration Treatment every month.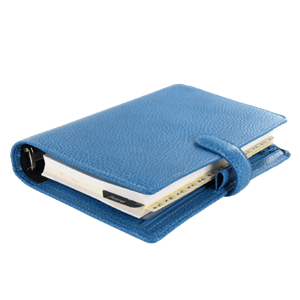 Plan Your Procedure
Average Cost

From

$200

Average Procedure Time

60 Minutes
Contact Us
While your skin is working hard to repair damage and regenerate, it would benefit from some help like the ZO® Ultimate Regeneration Facial. Using the advanced HydraFacial MD® system, a ZO Skin Centre® professional will help your skin look its best with a customized treatment. Boost the appearance and health of your complexion with the ZO® Ultimate Regeneration Treatment at the ZO Skin Centre® in Newport Beach or Laguna Beach.
Related Treatments