Whether you have chronic acne outbreaks or the occasional spot that pops up, you probably want those blemishes to go away fast and never come back. Acne can be caused by a number of problems, including excess oil production in the skin, dead skin cells, clogged pores, and bacteria, which can be addressed during a ZO® Acne Clarifying Treatment at one of our Orange County ZO Skin Centre® locations. By treating the causes of acne with deep cleansing, gentle exfoliation, our unique ZO® Sulfur Masque, pore extractions, and an LED light treatment to reduce bacteria, the ZO® Acne Clarifying Treatment can clear up your skin and lead to fewer breakouts. Call to make an appointment or schedule a treatment online at ZO Skin Centre® in Newport Beach or Laguna Beach to enjoy a ZO® Acne Clarifying Treatment by one of our trained skin care professionals that will help you eliminate the frustration of acne.
Reviews
"I'd like to thank Dr Aaron Kosins for the rhinoplasty surgery he's done it to me, it's a transformation and life changer, I knew in advance that I have a bit tricky situation and I've done a thorough research before booking with him, and exactly went for what I anticipated, highly professional. Also for his clinic staff are very helpful and prompt, they've been following my case step by step and call me almost daily before and after the surgery. And thanks a lot for the Newport Beach Surgery Center which was really comfortable."
- M.A. /
Google /
Apr 01, 2021
"I'm so glad that I met Serene, she did the best peel and laser treatment on me. My skin really improved and looks amazing. People always ask me what I use for my skin and it's not only the ZO products, but the procedures that Serene does has really made a huge difference. She really takes the time to explain the process and what to expect during the healing process. She also kept in contact with me afterwards which was personable and appreciated."
- J.M. /
Yelp /
Mar 20, 2021
"I do not usually write reviews but am overly ecstatic about my experience and my results from my rhinoplasty procedure with Dr. Kosins so I wanted to share the amazing experience. In the beginning, when I made the decision to have rhinoplasty, I was overwhelmed by my overthinking. After what seemed like never-ending research I was getting extremely nervous about choosing the right doctor who would give me exactly what I was looking for. I was searching endlessly for the perfect doctor and truly I found him! Dr. Kosins was supportive, understanding, and helpful every step of the way. From the very beginning in my consultation appointment, Dr. Kosins was friendly and took his time answering each of my questions, and thoroughly eased each of my concerns and worries. I was already impressed by Dr. Kosins and right when I thought it could not have gotten better we met Judy. Fast forward to my pre-op appointment, Judy was amazing and walked me and my boyfriend through the entire process from before surgery to the days into my recovery and helped my boyfriend take the best care of me possible. Judy even gave us a shopping list to make sure I would have everything I need at home for an easy recovery. The surgery went great and Dr. Kosins even met me before he began surgery to go over the final details and make sure I was ready for my surgery. Recovery was a thousand times better than what I was anticipating. I was never in any pain and Judy called me every day my first week out of surgery to check in on me and answer any questions my boyfriend and I had. Following surgery I got my cast taken off 7 days after my surgery and was able to see my new nose for the first time. I was overwhelmed with happiness as I have never felt more confident and comfortable in my own skin. While I still have a while to fully recover, the thought that my nose still going to improve blows my mind because I already am so in love with the results. I am only a week post-op and have no bruising or swelling. Dr. Kosins listened to exactly what my ideas were and what the insecurities of my nose were and what I wanted to fix and brought my dream nose to my reality and I could not be more grateful. Both Dr. Kosins and Judy went above and beyond to make sure I was comfortable before and after my rhinoplasty surgery. Going to Dr. Kosins was the best decision I have ever made for myself and he not only exceeded my expectations for the outcome of my rhinoplasty, but he gave me the confidence I never knew I could have. This entire office is the best of both worlds with making you feel comfortable and taken care of and performing the best surgeries. If you are wondering if you should get Rhinoplasty you should do it. Dr. Kosin's brilliance shows through his work and the only thing you will be wondering, in the end, is why you did not see Dr. Kosins sooner."
- C.C. /
Yelp /
Mar 18, 2021
"I could not say enough good things about Dr Kosins. From the beginning before I even met him, Risa and Jordyn at the front desk were so helpful and answered all my questions. For my pre-op, Dr Kosins explained very thoroughly what my nose was doing, and I told him the aspects I was concerned about/wanted fixed and he knew just how to fix it and give me the nose I've always wanted. The recovery was quick with minimal discomfort, I couldn't believe how good I looked just one week after surgery. All my friends were SHOCKED that I didn't have any bruising, since he doesn't break any bones. I cried like a baby (happy tears) when he removed my cast! Dr Kosins is an artist and a master of his craft and I tell everyone I know about him because you know you are in the best hands. He has changed my life, I feel so much more confident in my own skin, and I can't wait to see my nose get even better as the swelling continues to go down! Thank you from the bottom of my heart!"
- A.B. /
Yelp /
Mar 16, 2021
"Dr. Kosins is an incredibly skilled surgeon. I traveled from the Midwest to have a rhinoplasty with Dr. Kosins after having consultations with 4 top rhinoplasty surgeons all over the US. The main reason I chose Dr. Kosins is the consistency of his outcomes. I carefully evaluated each surgeon's before and after photos over time and saw Dr. Kosins not only made noses look better from the side, but every angle. I read hundreds of reviews before making my decision, here are a few key highlights: My Result- Excellent! My nose no longer plunges and is refined from every angle. Despite being a big change in my opinion, even my most discerning friends and co-workers have no idea. Cost- Very reasonable for the area and level of skill. Based on the other quotes I received, a high quality nose job is similar in price no matter where you go. Experience- Judy (nurse) is without question the one of the most supportive positive person I have ever met. If every person had just 10% of the energy and genuine kindness Judy has, the world would be a much nicer place. I kept seeing her name in all of the reviews, and it's true- she's more amazing than I can articulate in a review :) Dr. Kosins- Aside from his exceptional skill, he truly cares. During my follow-up appointment he's excited to see the result and concerned with my happiness. I recommend following him on Insta as he posts tons of patient preop and postop videos and you can really see his skill exemplified. Out of Town Patient- I had my surgery during the COVID pandemic (hopefully when you are reading this the pandemic is over!), so travel was a bit tougher. If you are coming in from out of town I recommend really planning out your trip to make recovery stress free. Ask for a list of what you need for recovery, so you can buy it ahead of time. Recovery- There was no pain BUT I couldn't breathe through my nose at all the first week until the splint was removed. This was the worst part. I worked from my AirBNB a few days during this period, which was tough since my voice was extremely congested. I recommend NOT scheduling conference calls during your recovery if you don't want to tell your co-workers you had a nose job :) Overall I emphatically recommend Dr. Kosins . His skill, genuine commitment to exceptional results, nurse Judy, and overall experience made it a great choice for an exceptional nose."
- C.G. /
Google /
Mar 07, 2021
Previous
Next
The ZO® Acne Clarifying Treatment is designed to help you with chronic acne or infrequent outbreaks, as well as to clear bacteria from the skin, decongest clogged pores, and remove excess oil. The ZO® Acne Clarifying Treatment may also help you with rosacea, depending on the extent of your condition. Your ZO Skin Centre® treatment will be customized to limit future acne outbreaks and promote clearer skin. During your consultation, your ZO® skin care professional will assess your skin's condition and develop a custom treatment plan based on your skin type, as well as your concerns and goals.
The ZO® Acne Clarifying Treatment usually takes about 60 minutes after your ZO® skin care professional has performed your consultation and created your treatment plan. While you relax in one of our comfortable treatment room, a trained technician will clean your face to remove any makeup, dirt, and oil before beginning the deep pore cleansing and extraction process. After thoroughly cleansing the face, the technician will apply the exclusive ZO® Sulfur Masque to treat bacteria and oil on the surface of the skin. After the masque is removed, the technician will use an LED light treatment to soothe the skin and reduce the appearance of redness. Finally, a functional hydrator will be applied that is best for your skin type and needs to seal in the treatment and protect the skin. Your ZO® skin care professional can talk to you about the best products to use at home and how often you should schedule a ZO® Facial Treatment to maintain your results.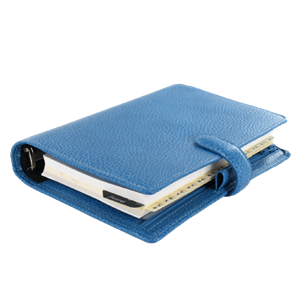 Plan Your Procedure
Average Cost

From

$175

Average Procedure Time

60 Minutes
Contact Us
No matter what your age, acne outbreaks are unwanted, so let the skin care professionals at ZO Skin Centre® help you get clearer skin with the ZO® Acne Clarifying Treatment. With medical-grade products and advanced technology, we can help you get clearer, smoother skin. Schedule a consultation and treatment at either of our Orange County locations (Laguna Beach and Newport Beach) to learn more about how to get your skin clear and keep it free from acne outbreaks.
Related Treatments