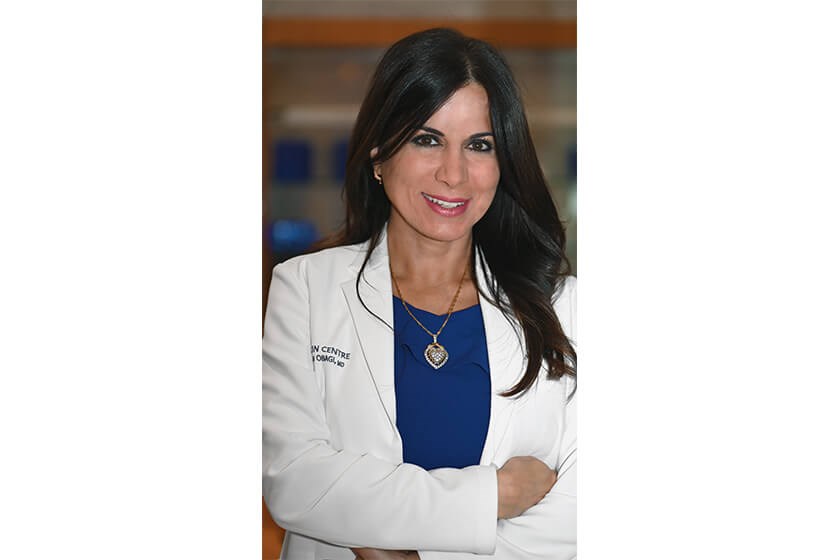 May Ali, PA-C specializes in the transformation of skin utilizing ZO® skincare protocols through individualized patient consultations. She is an exceptional educator and advocate for her patient's skin health regimen. She performs a wide array of services ranging from skin rejuvenation, injectables, lasers, medical-grade peels and 3D tattooing for cosmetic body image correction.
May's extensive dedication to the art of skin results in each patient reaching their individual skin health goals. Before joining the ZO Skin Centre in 2019, she spent 13 years as a Physician Assistant of Plastic & Reconstructive Surgery at St Jude's Hospital. May Ali grew up in New York, attended school in Switzerland before settling down in Southern California. May received her degree at Charles R. Drew University of Medicine and Science Field Of Study Health Services/Allied Health/Health Sciences, in 2007.
Reviews
"I have struggled with acne, dark spots, large pores, oily skin, black heads you name it! I'm a  39 year old woman of color.  That was Until I met May Ali! She put me on a system with ZO products, and within 6 weeks I have seen amazing, life Changing results. Ms. May have been there every step of the way threw this process. She's warm and inviting she also care about her patients!  She's the best!"
R.B.
Yelp
"Courtney explained and helped me realize the product's ingredients I was using during my pregnancy weren't what is recommended and got me back on track with a new amazing regimen. Delivery was super fast, I would totally call here to shop & order again."
V.H.
Yelp
"I'm so glad that I met Serene, she did the best peel and laser treatment on me. My skin really improved and looks amazing. People always ask me what I use for my skin and it's not only the ZO products, but the procedures that Serene does has really made a huge difference. She really takes the time to explain the process and what to expect during the healing process. She also kept in contact with me afterwards which was personable and appreciated."
J.M.
Yelp
"May & every staff I had the pleasure to talk to are awesome. I've been seeing May for my skin damage and she put me on at home - program, explained every little step, what to expect and she was telling the truth - my skin transformed to a smooth spotless wrinkle free healthy baby skin. May really cares about her clients and whenever I have a question, I text her and she responds right away. You see all these before and after pictures but their regimen really works and you will not regret spending your $$ and time. Having a great result with an amazing mentor and staff - what do you want more? So happy and grateful. Thank you!"
M.T.
Yelp