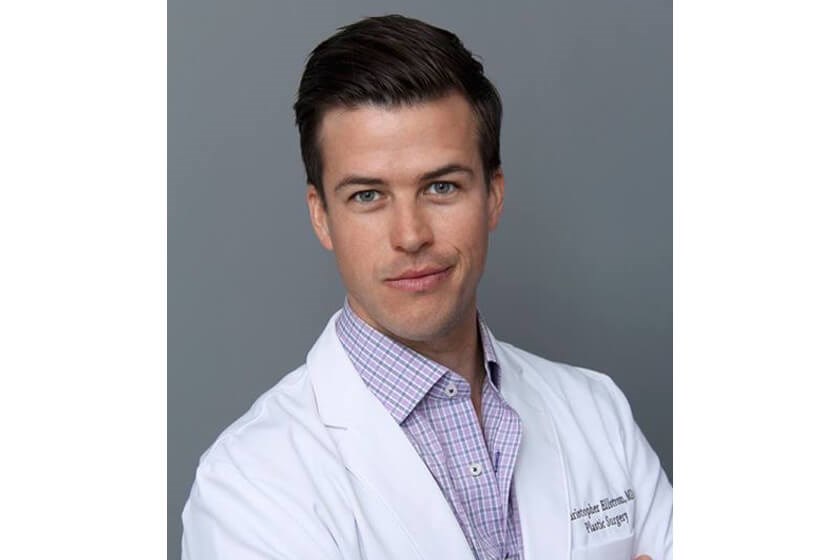 Dr. Christopher Ellstrom is a plastic and reconstructive surgeon with a special interest in skincare. He received his B.A in cinema and biology from USC, an M.D. from Loma Linda University and completed an integrated plastic surgery residency at the Aesthetic and Plastic Surgery Institute at the University of California Irvine. Dr. Ellstrom is in private practice in Orange County and sees a variety of aesthetic and reconstructive patients with an emphasis on aesthetic surgery of the breast and body as well oculoplastic surgery. He continues to actively contribute to the academic community and has ongoing research on the physiology of the aging face.
2007 to 2011 Loma Linda University School of Medicine, Loma Linda, CA
M.D.
2002 to 2006 University of Southern California, Los Angeles, CA
B.A., double major in Cinema-Television and Biological Sciences
2004 Florence University of the Arts, Florence, Italy
2011 to 2017 University of California Irvine, Orange, CA
Integrated Plastic Surgery Resident, Department of Plastic Surgery,
Program Director: Gregory R. D. Evans
2013 to Present California Medical Board
2013 to Present Drug Enforcement Agency
2014 The J.K. Hardesty Best Resident Paper Award, California Society of Plastic Surgeons, May 26, 2014.
2010 Alpha Omega Alpha
2010 Honors in Biochemistry, Pharmacology, Microbiology, Psychiatry, Surgery, Pediatrics, Family Medicine, Loma Linda University School of Medicine
2008 Macpherson Society Research Scholarship
2006 Renaissance Scholar, University of Southern California
2005 Order of Omega, National Honor and Leadership Society
2002 Dean's List, University of Southern California